Capital Springs has enjoyed continued growth and development since 1964, sustained by a commitment to quality, reliability and service. We provide technical excellence in strip springs, coil springs, pressings, wireforms and assemblies, and work with customers on the design and development of their new products.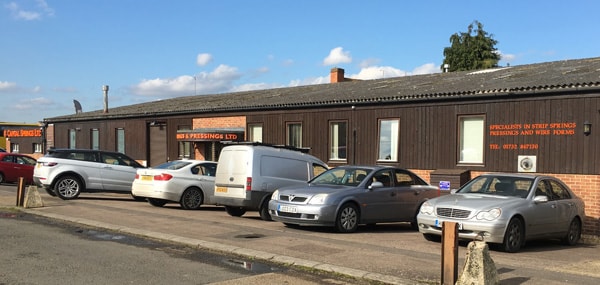 Capital Springs and Pressings Ltd - 01732 867130
At our factory in Edenbridge, Kent, we manufacture springs for every purpose, from strip or wire, in most gauges, to any material specification. Our customer base includes every type of industry: hospitals, medical and pharmaceutical establishments, telecommunications, electronics and computer manufacturers, military, automotive, aircraft and shipping industries, as well as producers of electrical and domestic appliances, and many more.
Our Small Order section specialises in the manufacture of anything from one-off prototypes to pre-production batches and small production runs, normally without incurring tooling costs and with very short lead times. We stock many materials including beryllium copper, phosphor bronze, spring steel, mild steel, stainless steel, brass and nickel silver, and a wide range of wire in varying gauges and materials.